You know how we often judge a book by its cover? Well, many people judge a business by its windows. If your windows look dirty and uncared for, then you could be turning customers away. Why? Because they'll think, "If these guys can't look after themselves, how can they look after me?"
And can you imagine how your business would look if you're running a food, health or beauty service from a dirty property?
Show your customers that you care how your brand looks, and they'll feel more comfortable walking through your doors!
Let Shazam Window Cleaning make you stand out with streak-free and smudge-free windows.
A professional window washing service at an affordable price
We offer high-quality window cleaning services at affordable prices for businesses in the southern suburbs of Perth through to Dawesville. Whether you're running a restaurant, hotel, clinic, school or a commercial property, you can trust us for superior commercial window cleaning and window washing services.
Having been in the industry for more than 20 years, we know how important it is for your premises to look fantastic. We also know that you have many expenses affecting your budget. That's why we've set our prices at an affordable level so that, regardless of the size of your budget, you can call on our professional cleaning services.
We can clean your windows as often or as little as you prefer. Many of our clients book us for a weekly, fortnightly or monthly visit. No need to chase us up, we will turn up when we say we will, every time.
Our team of highly trained window and solar panel cleaners have experience cleaning all types of windows whether your windows are clear, stained, small, large, square or oval. They work endlessly to provide the absolute best window cleaning results your business will ever experience.
Safety and privacy are important to us
Although we're fully covered, we practise safe window washing techniques. This helps us prevent employee injuries and any damages to your property. We use a water fed pole that makes it easy for us to reach windows up to four storeys high without using a ladder, lift or harness. Wherever they're positioned, we'll reach and wash them safely and properly.
Each member of our team is also fully vetted, has police clearance and is obligated to maintain complete confidentiality. Your business will be in good hands.
Need it cleaned pronto?
Let's say there's been a storm or you're planning an event. If you need your windows looking spotless again right away, then we do that too. We call it our Emergency Window Cleaning Service. Just call us and say: "I need it done, pronto". We'll book it into our next available slot.
We wash windows for all types of commercial properties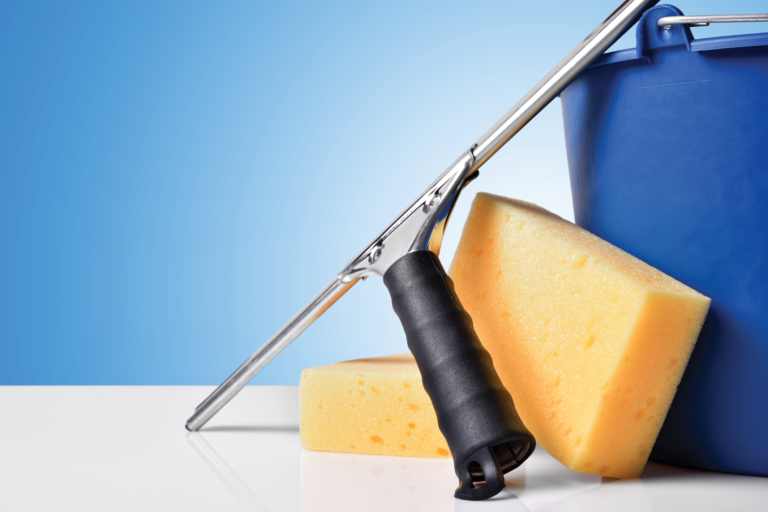 Our team provides window washing services for all types of properties including:
properties going on the market
properties that have been vacated
newly-built premises and new extensions
shops, shopping centres, cafes and restaurants
medical centres
recreational centres, and surf and yacht clubs
showrooms and car dealerships
retirement homes
colleges and schools
Whether you own or are leasing a property in the southern suburbs of Perth through to Dawesville, we can provide you with a quote today.
Our commercial window cleaning service includes:
washing windows and glass doors
removing and brushing flyscreens
removing cobwebs
vacuuming and wiping down tracks
removing bore stains
giving a rinse and streak-free finish
removing excess water
covering furniture and flooring (when required)
Ready to make your premises shine?
Your business deserves clean windows. Call 0414 820 986 today or send us an email to request a quote for commercial window cleaning.